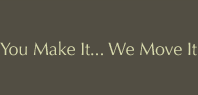 Wines of Washington Promotion Completes Interactive & Integrated Marketing Projects for Le Chateau Winery and Nicola's Redmark Wines
Release Date: February 8, 2012
Seattle, WA
.....Wines of Washington Promotion, an interactive, integrated marketing and design agency based in Seattle, has completed a variety of advertising, marketing, point-of-purchase, PR, publicity, promotion, email, social media and design projects on behalf of Le Chateau Winery and Nicola's Redmark wines - both located in the Walla Walla AVA of Washington state...
[more]
Barnard Griffin March 08 Banner & Stand
Release Date: February 2008
Barnard Griffin Wines is supporting the March, 2008 Washington State Wine Month promotion in retail chains with a new merchandising tool to increase shopper traffic...
[more]
Jones of Washington Wines Selects Wines of Washington Promotion, the Marketing Agency Launches Website for Jones of Washington Wines
Release Date: January 2008
Seattle, WA: Wines of Washington Promotion, a Seattle interactive and integrated marketing agency, has launched a new, robust web site for Jones of Washington Wines. Jones runs a very active vineyard operation, providing grapes for a number of award winning Washington State winemakers and has only recently started making their own wine. These rare first vintage wines from Jones of Washington are now available nationally via the new online store at www.jonesofwashington.com to help generate sales and brand awareness through creation of marketing communications material. The initial project, creating a rack brochure in support of Jones of Washington Wine's tasting room, launches the agency's efforts in marketing and promoting wine tourism in Washington State.
Wines of Washington Promotion brought the project to fruition with its partners: developed the brochure with Design Hovie Studios, Bear Ideas and Linna Photographics, all of Seattle. Linna Photographics produced the wine bottle product shots.
Graphic design firm, Design Hovie Studios, Inc., www.hovie.com designed the new web site look and feel. The site is programmed and developed by Bear Ideas, www.bearideas.com. Packaging photography was done by Linna Photographics, www.linnaphoto.com. Project management, site structure, content and copy was handled by Wines of Washington Promotion.
ABOUT WINES OF WASHINGTON PROMOTION, The Marketing Agency
Wines of Washington Promotion offers a full range of integrated marketing, interactive and branding services to state wineries, including on- and off-premise promotions, point-of-sale materials, wine naming, label and packaging design, as well as wine web, online store and wine club e-commerce design and marketing.
Call 206.691.3883
© Copyright 2011 WINES OF WASHINGTON PROMOTION
The Marketing Agency. Site By Design Hovie Studios