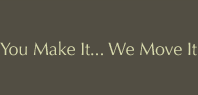 Wines of Washington Promotion Completes Interactive & Integrated Marketing Projects for Le Chateau Winery and Nicola's Redmark Wines
Release Date: February 8, 2012
Seattle, WA
.....Wines of Washington Promotion, an interactive, integrated marketing and design agency based in Seattle, has completed a variety of advertising, marketing, point-of-purchase, PR, publicity, promotion, email, social media and design projects on behalf of Le Chateau Winery and Nicola's Redmark wines - both located in the Walla Walla AVA of Washington state...
[more]
Barnard Griffin March 08 Banner & Stand
Release Date: February 2008
Barnard Griffin Wines is supporting the March, 2008 Washington State Wine Month promotion in retail chains with a new merchandising tool to increase shopper traffic...
[more]
Wines of Washington Promotion creates Washington Wine Month Retail Promotion for Barnard Griffin Winery
Release Date: March 2010
Seattle, WA...Wines of Washington Promotion, an interactive and integrated marketing agency based in Seattle, created special on- and off-premise, traffic building, point-of-purchase floor and end-aisle displays: (http://bit.ly/9srRXU) to celebrate March Washington State Wine Month at grocery stores, convenience stores and wine shops.
Wines of Washington Promotion, working to help increase the brand awareness of Barnard Griffin, developed creative materials based around the winery's tulip theme for this month-long promotion.
Barnard Griffin is recognized as one of Washington State's most renowned family-owned wineries. Barnard Griffin is located in Richland, WA. www.BarnardGriffin.com ,
In addition, Wines of Washington Promotion develops marketing, advertising, public relations, publicity and WOM activities in support of the winery's wine clubs, affiliations, participations, sponsorships and special events including, WineYakimaValley.com, Tri-Cities Visitor & Convention Bureau, Washington Wine Commission, Wine Clubs and Affiliates, AmericanWinery.com, Taste Washington, Experience Washington, and 20something Wine Event as well as the Wine Bloggers' Conference to be held in Walla Walla in June. The agency has set up a digital countdown clock for this event on its web landing page:
www.WOWpromotion.com
.
Creating and promoting Crush and Tasting Room events and activities is another area of strength for the agency. These hospitality and destination marketing activities include: "Wines on the Nines," the "CRUSHtacean Celebration" and many more. Support includes concepting and copy for the winery's monthly eNewsletters and PR/publicity campaigns. The agency also creates digital and print merchandising and PR support for remote market winemaker's appearances, winery tastings, winemaker's dinners, chef wine-food pairing events and bottle signings.
The agency has created and placed print and digital advertising for the Barnard Griffin Tulip and Reserve brands in WINE ENTHUSIAST, ExperienceWA Travel Planner, TRI-CITY HERALD'S Escape to Wine Country, WINE PRESS NORTHWEST Magazine, WINO Magazine, MID-COLUMBIAN Magazine, Washington Wine Commission's WINE TOURING GUIDE, WASHINGTON TASTING ROOM Magazine, and SEATTLE WEEKLY.
Past client projects include: collateral for the Prosser Art Walk & Wine Gala and Jones of Washington Wines' eCommerce website and Oenotourism (Wine Tourism) rack cards.
"This is a challenging time for Washington State wines. While sales are slightly up in some price categories, there continues to be downward pressure on pricing due to consumer concerns over the economy. We suggest that this is an excellent time for wineries to focus on their marketing foundations and infrastructure so they are poised and ready to take maximum advantage of the inevitable rebound in the marketplace," says Bruce Bieber, Chief Marketing Officer of the agency.
Wines of Washington Promotion's expertise in building and bootstrapping brands with affordable design, marketing and promotion is key to helping winemakers so they can devote the majority of their time to what they do best -- making great wine.
Call 206.691.3883
© Copyright 2011 WINES OF WASHINGTON PROMOTION
The Marketing Agency. Site By Design Hovie Studios