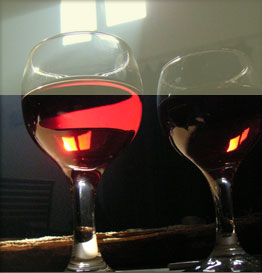 Company
Combined, our professionals have over 100 years of integrated marketing & design experience in wine/beer/beverage, restaurant & hospitality, tourism, retail and consumer packaged goods.
We have provided brands, many of which had limited budgets, with their best quarters, best years in sales. In a number of cases, we turned ailing brands around and put them back on the path of positive sales results.
We are a virtual boutique agency with a long reach. Wines of Washington Promotion has a network of operatives and suppliers throughout the country to get what you need. It's like adding an entire marketing and sales promotion department – without the overhead.
Bruce Bieber, CMO
Bruce is a recognized leader in creating inventive strategic branding and bringing it to life via strong tactical execution to energize all channels of distribution. These integrated, insight-directed marketing activities have helped many corporations increase target market awareness while achieving their best quarters, best years in sales.
Bruce is adept in creating compelling and relevant buzz, viral and account specific marketing initiatives that cut through the clutter; reaching the right touchpoints for targeted messaging.
Bruce led creative and execution teams to win a number of international awards including, "Best Integrated Promotion" and "Best of Show" PRO Awards from industry bible, PROMO Magazine, as well as POPAI Awards for point-of-sale design.
As national promotion director and brand manager for the Pabst Brewing Company, Bieber headed design teams for websites, on- and off-premise point-of-sale displays and new packaging; as well as helped turn a number of the brands around including Pabst Blue Ribbon beer.
Bruce created and/or conducted integrated marketing campaigns for Kraft, Green Giant, Caesars Tahoe, Boyd Coffee, Nabisco, Miller Brewing, G. Heileman Brewing, Stroh Brewing, Hicks Muse, AMF/Voit, Nissan, Simon & Schuster, Tektronix, Faberge, Benihana of Tokyo, Washington Dairy Products Commission, Nintendo, International Animation Celebration, Java Jacket, Washington Restaurant Association; and Barnard Griffin Winery, among many others…
Call 206.691.3883
© Copyright 2011 WINES OF WASHINGTON PROMOTION
The Marketing Agency. Site By Design Hovie Studios