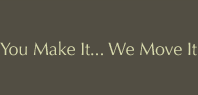 Wines of Washington Promotion Completes Interactive & Integrated Marketing Projects for Le Chateau Winery and Nicola's Redmark Wines
Release Date: February 8, 2012
Seattle, WA
.....Wines of Washington Promotion, an interactive, integrated marketing and design agency based in Seattle, has completed a variety of advertising, marketing, point-of-purchase, PR, publicity, promotion, email, social media and design projects on behalf of Le Chateau Winery and Nicola's Redmark wines - both located in the Walla Walla AVA of Washington state...
[more]
Barnard Griffin March 08 Banner & Stand
Release Date: February 2008
Barnard Griffin Wines is supporting the March, 2008 Washington State Wine Month promotion in retail chains with a new merchandising tool to increase shopper traffic...
[more]
Wines of Washington Promotion, The Agency Selected by Barnard Griffin Wines
Release Date: March 2007
Barnard Griffin Wines has selected Wines of Washington Promotion to create marketing communications collateral as well as spectacular end-aisle and special off-shelf Point-of-Sale displays to celebrate March Washington State Wine Month throughout Oregon and Washington; both on- and off-premise.
Wines of Washington Promotion designed the hardware for the 3D end-aisle, wire rack, metal tacker sign and special furniture displays and teamed up with Design Hovie Studios, both of Seattle, to create graphics and collateral design for this month-long promotion. Linna Photographics of Seattle provided the hero wine bottle product shots.
Barnard Griffin, selected as the 2006 Pacific Northwest Winery of the Year, is recognized as one of Washington State's most renowned family-owned wineries. Barnard Griffin is located in Richland, WA. www.barnardgriffin.com.
Wines of Washington Promotion, The Agency, includes members of the marketing and promotion team that helped build national and regional beer brands including Henry Weinhard's, Rainier and Pabst Blue Ribbon beer.
Based in Seattle, Wines of Washington Promotion, The Agency, offers a full range of integrated marketing services to state wineries and associations, including on- and off-premise promotions, eCommerce, point-of-sale materials, label and packaging design, and website marketing. The agency's web address is: www.wowpromotion.com.
"This is such an exciting time for Washington State wines. The state wine industry has the energy and vibrancy of the early days at Henry's, as well as the first Northwest microbrew boom," says Bruce Bieber, President of the agency and former national promotion director for the Pabst Brewing Company.
"The Washington Wine Commission is doing an awesome job in overall domestic and international umbrella marketing for the entire Washington State wine industry. Our job is to help the smaller to moderate size wineries take advantage of our expertise in creating and conducting integrated activities that increase and enhance awareness and exposure for their individual brands and regional appellations.
Wines of Washington Promotion's expertise in building and bootstrapping brands with affordable design, marketing and promotion is key to helping the Washington State winemakers, so they can devote the majority of their time to what they do and like best -- making great wine.
"We love working with smaller brands; designing and launching products. The most exciting part of our job is building and executing strategies and tactics, seeing the projects take off, the brands grow, and sales boom," he said.
"If a winery/vineyard can't afford its own in-house integrated marketing and sales promotion department, we're the next best thing."
Call 206.691.3883
© Copyright 2011 WINES OF WASHINGTON PROMOTION
The Marketing Agency. Site By Design Hovie Studios